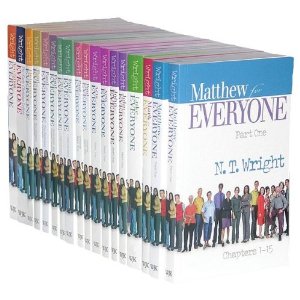 I read a lot of commentaries from ones that are highly technical into Biblical language nuances, to those that are hyper critical, and again to those that are very "practical".  I like to read from "liberal", "conservative" and everything in-between.  This I find necessary to really get into a text and eventually give a talk that is as faithful as possible.  The talk also is submerged in prayer, a robust experience of God, and a high view of the Scriptures for it to become anointed proclamation of the life-changing Gospel of Jesus.
We also of course encourage daily (5x week) reading of scripture and family devotions at least once or more times a week.
Family devotions are best (in my experience) part of when we eat together.  That does not happen every night, but several a week for sure.
One of the best ways to do this is simply have someone read a passage of scripture and devotional book.
This year my family started anew using N.T. Wrights "…For Everyone" commentary series.
The series has the Bible text in the VERY easy reading translation he has done himself, followed by a modern story or illustration and then some of the best common language comments I've read by a Biblical scholar for ordinary understanding and application.
I would recommend these for personal devotional reading and study, for family devotions and for small groups to use. 
For small group use it would be helpful if everyone bought the commentary, read ahead of time, and noted questions and quotes that spoke to them.  Leaders can add leading questions too.  Follow up with application – so what for you/us?  Where is the Holy Spirit really prompting you?